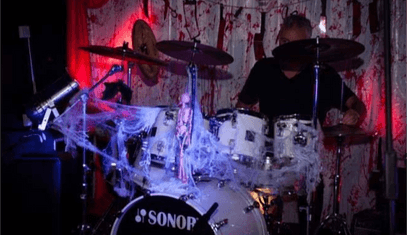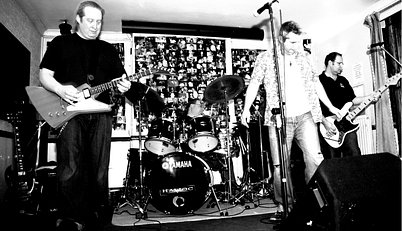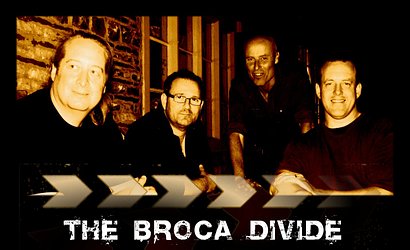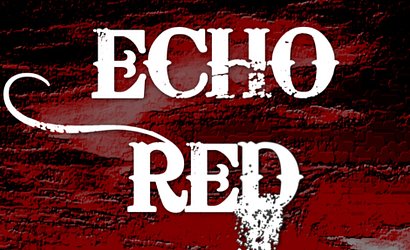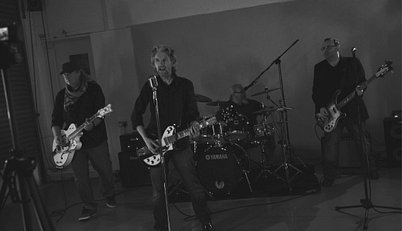 The Paramount Trip have just released their first album 'Moment In Time' recorded during 2020. The four members of the band have all worked together on different projects over the past decade developing a strong live set up, with their acoustic Rock sound creating a powerful atmospheric feel.
Echo Red first came together in 2002 following the break up of former Bristol rock band Cyan. The band concentated on their live set over the following decade, releasing a singles 'Cry' and 'You Ought To Know By Now'.
Racing Mars are a five piece rock band with two largely successful albums to date, 'Measure Of Decay' in 2017 and 'Bullets From The Graveyard' in 2018, both released on Dark Street Records, whilst a third album is currently being worked on. Their music is described as being a fusion of post-punk Goth with classic rock, with Fireworks magazines Chris Mee stating that they '....are one of the few contemporary Rock bands that have developed their own unique approach'.
The Broca Divide released their first album 'Tabula Rasa' in 2013 off the back of their first successful single 'Love Won't See A Better Day' which received high acclaim and plenty of radio play throughout that year.
Havoc Row first came together in 2008 (as just Havoc), but due all members being involved in other bands, they have been unable to release their first album, although plans are in place for an album to be recorded this year...watch this space!
Trash Casino are currently in the studio finalizing their debut album 'Requiem For Silence'